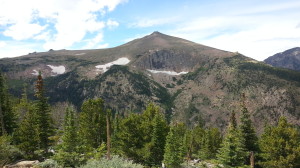 Coming Soon – join us on our recent road trip through Colorado!
We packed up and headed out for a fun and romantic trek through the beautiful state of Colorado.  From Crested Butte ("Wildflower Capital of Colorado") to Estes Park ("Base Camp for the Rocky Mountains") to Steamboat Springs ("Ski Town USA") to Ouray (sometimes referred to as the "Switzerland of America" – and for good reason) — we were in awe of the scenery, the wildlife and, of course, we had some new experiences unique to this amazing State.
We stayed in a B&B in each of the above-named towns – each one offering their own brand of hospitality, accommodations, special touches, and romance.  We are excited to share our experiences with you – so check back or fill out the quick form (over there – on the right) and get an update when the next post arrives!